Latest Zero Friction Cycling News – MSW MSW MSW – Updated Cleaning Prep Guides
Latest News 49 – MSW MSW MSW, Updated Cleaning Prep Guides
Where is my Mspeedwax?
Sorry this is a feature of many news updates lately. We are getting there. Case due next week should clear all remaining online store back orders. Next two cases will clear w/sale back orders, and I hope to move msw back to in stock approx. mid June.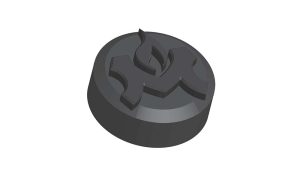 There are a lot of people registered with the back in stock notification, so the first surplus wax will vanish pretty quickly, and that will rinse and repeat for a few cases I think, with hopefully a stable stock surplus estimated for about August if the wax keeps flowing in.
Upcoming Mspeedwax price increase likely
There has not been a price increase to Mspeedwax for at least a couple of years I believe, maybe 3 years even. However, I will soon have a decent bump in my pricing, and it is likely at least part, probably all – of this price increase will have to be directly passed on.
Already ZFC has been absorbing ever increasing shipping costs for some time, the price of fuel due to unfathomably horrific things happening such as one of the worst human beings ever to live invading another country, and the following sanctions, and the cutting off of gas and oil supplies – wow I could go on and on, but take it from me, everyone costs to do anything are going up. If you haven't factored already – expect the price of basically everything you buy to head well north soon ☹
The case coming is costing me over $400 USD in shipping.  That's just the shipping, not the wax.  A few years ago it was $275 USD for a case. Ouch.
Luckily, thanks to its amazingly low parts wear, you will still have the lowest overall cost to run in almost all cycling demographics on Mspeedwax, and I am sure it will still be a good bit under Hot Melt.
You are genuinely paying for highest quality possible product
You may recall that Mspeedwax moved to a new formula (moving to tungsten disulphide as main friction modifier, and removing PTFE, as well as improving the wax base blend for much greater treatment longevity).
And as you can see from the testing of the new formula, this tested much better across the board vs original formula. In fact, it tested pretty amazing across the board.
It is also worth highlighting that MSW now have batch analysis for all components that make up Mspeedwax so that every batch is now assured that it will be of perfect quality. Batch issues with many brands have come up over the years, and more are moving to the above (sometimes what a brand is told they are supplied, is not what they are actually supplied).
This batch analysis adds cost, but it is viewed as worth it to ensure exact same blend guaranteed every time.
Also, Mspeedwax source all ingredients from Tier 1 suppliers in USA only, again this adds cost vs sourcing from Asia, however again it is adding to supply quality security.
Each puck of Mspeedwax will be a block of blended perfection every single time.
Updated Cleaning Prep Guides
Yeehaa. Now that my groovy Retail Supreme leader is hitting his straps taking over a chunk of retail side, I am starting to get some time back to create / update / improve a lot of the clunky and outdated guides and resources on website.
First one tackled is the guides for how to prep your chain for waxing / top lubricant choice.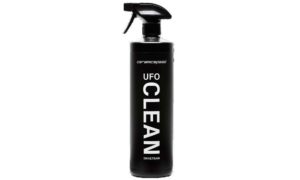 An ever increasing number of places in the world it is just becoming very hard to get hold of recommended mineral turps (white spirits) and methylated spirits (denatured alcohol) – or whatever the equivalent is called in your country – and this has been leading to a steep increase in enquiries re what to use.  Despite the very low toxicity of the above, even they are becoming banned or very expensive in an ever increasing number of locations.
As such I have had an in depth chat with Ceramic Speed re UFO clean as this is a product that is super concentrated, 100% environmentally friendly, and works extremely effectively on greases / oils as well as waxes – many solvents do not really work at all on waxes so it is handy to have a product that can do both.
It isn't cheap, but as it is super concentrated, very little actually needs to be used. On balance especially for prepping new chains, it will often work out much cheaper to prep using UFO clean vs traditional solvents.
I have created two new guides that will replace the existing guides.
One is a concise guide, and hey for me, this is a personal best by far in conciseness and hopefully easy to follow instructions covering New chains with factory grease, both on or off bike prep, using ufo clean or using solvents, and same for existing used chains. Considering still a number of scenarios to cover, hopefully new concise format most will find easy and quick to follow vs previous much clunkier document. (check it and let me know how I went! 😉)
For those who want full information – especially for information on how best to use UFO clean, there is the Chain prep FAQ guide which steps through each part covering the "WHY" as well as what to do, and includes the full Q & A with the creator of UFO clean who is one super smart super crazy qualified chemical guru lady.
Thanks for the awesome info re UFO clean. Sounds great. But I can't seem to buy any??!!
Yes…..
Honestly stock issues are driving me mildly insane. Well, more insane than I was previous to the stock issues (the exact level of my insanity is currently in dispute. You will attain differing answers depending on if you ask my wife, my friends, my dogs – my dogs think I am stable as bedrock and give the worlds best pats – so please check with them first, and then no one else).
Back to stock….  I just do not know. I have been on back order notification with UFO clean for ages with the CS importer. I have been emailing them, they wont reply. Same re UFO drip. Same re campy chains. Eagle chains are months away, and I re ordered in January. No answer yet re next stock for DA chains and XTR 12 chains – still waiting. Some YBN lines are always running out, then back in, then back out. Same with QRS links. MSW stock has been and still is a ton of fun.
Fook me.
Sideways.
With a pineapple.
I really am trying. Every single day I am working on trying to get more stock. Or any stock. Or even an eta on stock. I love battling to get stock so much. So, so much.
No way am I thinking of trying to stock Xanax and / or valium instead. Never crosses my mind.
Anyhoo…..Depending on where you live, you may be able to get some UFO clean. If you can, I would. Whilst you can. For those in Aus, if you can find it somewhere, buy it. Otherwise again register for back in stock notification if you wish to move to using UFO clean vs traditional solvents.
Remember for those whom any solvent option is not great, I am working hard to maintain the absolute lowest price for pre prep chains. Most chains are only a surcharge of $24.90 AUD for pre ultrasonic clean & mspeedwax prep. Mspeedwax themselves charge $39.90 USD for the same prep level as a comparison.
I may not be able to hold it at that price for too much longer, but I will be trying to keep as low as I can always as it just helps most make the switch to a much much better lubricant path even if not waxing – one can add any top lubricant over MSW prepped chain and enjoy all the benefits – you certainly cannot do that with factory grease. It is a small outlay for a pre prep chain – not really much more than what some spend to do themselves. And when you factor in the now much, much longer lasting drivetrain by moving to a top lubricant choice vs whatever over factory grease, that cost is paid back 10 fold or more.
Saving drivetrains from a premature death by abrasion from a crap lube is my favourite hobby – so rest assured will do what I can to hold pre prep pricing as low as I can.
Thanks as always for reading, stay low friction, and if you think you may need anything cycling related – seriously, plan ahead & shop ahead, don't leave it until you need as you very well may not be able to get it!