Latest Zero Friction Cycling News – Super Mega Ultra Premium Important Update
Latest News #17 – Super Mega Ultra Premium Important Update re ZFC retail closure dates for 2021 & Projects Update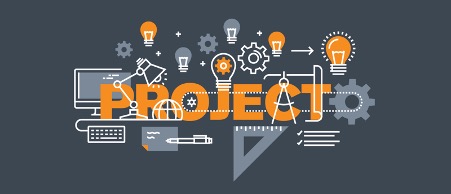 Righto dear low friction peeps – I have been wrestling for awhile with trying to balance project work with ZFC's always growing retail side – and failing quite spectacularly.
My project & test backlog is getting pretty scary big. Its still growing vs me making headway, and with ZFC now – very pleasingly and proudly I might add! – synonymous with all things waxing and many low friction lubricant & bearing questions in general – it has become impossible to make any kind of headway on the project front that takes solid blocks of uninterrupted concentration time vs little tid bits of a 10 mins here or there in between ploughing through inbox which now gets a high volume of enquiries from around the world, as well as keeping up with chain prep for retail sales seeing how ZFC is the only business in the world able to offer chains ultrasonically pre prepped in multiple top lubricant choices.
Whilst a strong and ever growing retail side is of course most excellent – it has covered testing costs and enabled me to build a new custom workshop which wasn't a cheap exercise – but its awesome, a fun way to fund ones super tinker space!! 😉 – however the heart and soul of ZFC is to actually be able to build on and ever improve the data & information available as hopefully the world's number one independent low friction resource available to all cyclists.
It is this work that puts the genuinely great products up in lights as well as highlight the worst product releases with the slickest marketing. It is this work that helps cyclists of all types save friction that simply eats their drive trains faster – which is costly to your wallet and simply wasteful. It is this work that helps combat the huge amount of terrible information pumped out by both backyard hacks as well as high profile well resourced media that should know better – or sometimes do know better – but sponsor pressures sway content….. (in my opinion – i have to remember to keep saying that so i don't get in legal trouble. But i would say its a fairly well informed opinion…).
There is also much to be done to reduce / eliminate the amount of solvents being used and ditched in millions of backyards / sinks / drains / gutters around the world.
Many of my existing documents either need a solid update (waxing FAQ) , a hard edit (ultrasonic & race chain guide), or to be brought to fruition – such as top friction hints and tips document which compiles knowledge not only on chains & lubricants but tires, cog sizes, aero & more and with specific hints tips for specific disciplines including ultra endurance events. Top maintenance hints and tips for waxing / wax lubes / wet lubes.
With many great lubricant choices now available, many get a bit stuck on which of those choices is really best for them, so I need to create a lubricant matrix to help make what lubricant is for me easier to figure out.
On a number of fronts on the above I have been in a bit of catch 22 – I get a lot of enquiries because what someone is looking for is not covered or not covered clearly in current documents, but I cant get the time to update and improve the documents as I have a monster inbox each morning with enquiries from around the world.
It has also been on the priority list to expand cost to run modelling for lubricants across higher tier groupsets and gravel / mtb vs current modelling just based on ultegra. The higher tier the groupset the lesser the impact cost of lubricant has and much greater influence is of course parts wear cost. In harsh environments such as gravel and running high end groupset – its handy indeed to see the difference in running costs for a lubricant that demonstrated great dry contamination resistance and very low wear rates vs one that did not, and also modelling based on extreme conditions performance.
My test list is currently pretty blown out, and a good amount of it is contracted paid private testing for manufacturers working genuinely hard to bring a great product to market and these tests  must be started and completed in the timeframes promised. And i have a much improved single application longevity test to go along with main test to cover single application longevity in a variety of conditions – so tests are taking much longer – each one is now pretty much two long tests in the one test.
I have 3 completed tests I need to get detail reviews done & up, which I haven't even been able to make a start on first paragraph for the last few months.
I have to build two more test machines, which I hope to start soon, I had hoped to have done by start of Jan, however there have been long delays in obtaining the needed industrial gear boxes for the industrial motors.
And of course I need to get started on covering some content properly on you tube vs terribly long documents.
In short – my project list is huge, and despite my best efforts and many days of big big hours, i"m going backwards re progress. And I need to start making actual progress, and fast.
I have had a big ponder and alas when looking at workload, I have come to the decision that I simply need to be offline from the inbox for 1 week each month to concentrate on project work.
I also haven't had a holiday in nearly 4 years, so I need to have some breaks in 2021 before I keel over, as much as love what I'm doing and where lil ZFC has gone – between the big days, the house and workshop build, move, and then big catch up post move – I'm a bit knackered and need a week soon being either horizontal binging on Netflix or playing with mini me & family.
So – getting on the front foot to pre alert and pre advise the monthly closure dates  (will work out a way to have on homescreen and auto replies) – that way all will know when there is going to be a weeks delay in answering email enquiry / processing order.
Ah also whilst im on it – if you do have an enquiry please send enquiry via email. I get so many message enquiries via facebook messenger, pages manager, instagram – they are impossible to manage – I work for an hour check phone and have about 50 icons on top of my screen and just have to hit clear. I'm terrible as it is re operating these SM thingy's – I will see a message, press on the message, and be taken to one of my post pages and the message is nowhere to be found and I have no idea where to find it, or I lose the message thread halfway through. I might be too old and simple – but I have no idea how anyone gets any work done whilst playing with 78 different ways to send someone a message. For me they are not manageable, so if you have sent me an enquiry via a social media app and I didn't reply I apologise – email me. I even have trouble trying to answer comments on my own posts, again many times I get notified of a comment, I press on the notification, it takes me to the post, but the comment isn't there so I cant reply to it. Beats me. I am going to try to be better at checking comments on posts and replying, but please don't send product queries and questions via apps – unfortunately most will not be answered..
An inbox I can start at the last email I opened and work my way up – that's nice and simple for a semi old guy.
Also if you have a waxing, cleaning question or ultrasonic question, please read wax guide, wax zen master guide, Waxing FAQ, Race chain and ultrasonic guide first. They do need updating, but they still answer well over 90% of the enquiries I get and so most times now if answer is in one of the guides I will have to reply referring you to the guide vs manually answering / cut & paste answering – often answering one question is followed by 4 more, which is coole, but many times all of the questions the info is in the guides or FAQ – I don't have a support department, there is just me – so where possible pls try to refer to the information on website in first instance, email me if still stuck. I've been caught in a catch 22 of i need to update docs & guides to cover the new questions coming through, but i can't get to them due to the overall number or enquiries coming through which are already covered. If i can reduce that side a bit this will really help me being able to edit and improve guides and FAQ's.
Also super apologies I'm going to be nearly impossible to get by phone – if you need a call – again please zing me an email with the question/s if its not covered on website and your ctc number – and when I get a block of packaging prepped chains etc I will call back to helps – alas most times of the working day I just cannot attend to phone or orders wont get out / bikes made faster in time for collection.
I'm also often really touched with many who want to make a donation to ZFC for the time and work put in to the information available – so thankyou to the many who are really behind ZFC model – however I am very pleased to confirm that the business model of using testing to find and stock the genuine best products is working extremely well, the retail side thanks to all the great referrals and word of mouth and support from top media outlets such as Cycling Tips and Marginal Gains is cranking along as fast as I can prep chains and package orders! I take much pride in every customer switching to a vastly better way of running their drivetrain.
I'm calling what ZFC has achieved thus far on improving information for saving watts, wear and chemical use a good start – there is still so much very important work to be done, hence I'm getting a bit antsy re lack of progress on the project front and need to instigate a better system vs trying to balance 50 balls at once.
So – to important stuff! Planned retail closure dates for 2021;
Monday 1st Feb to Sunday 7th Feb – Project work – Inbox & orders during this time will commence being processed Monday 8th Feb.
Monday 1st March to Sunday 7th – Project work.
Monday 12th April to Sunday 18th – First weeks holiday in 4 years! Inline with first weeks school hols.
Monday 3rd May to Sunday 9th May – Project work.
Monday 31st May to Sunday 6th June – Project work.
Monday 5th July to Sunday 11th July – Week holiday with school hols.
Monday 2nd August to Sunday 8th August – Project work
Monday 30th August to Sunday 5th Sept – Project work
Monday 27th Sept to Sunday 3rd Oct – Week holiday with school hols.
Monday Nov 1 to Sunday 7th Nov – Project work
Monday 24th December to Sunday 2nd Jan – Weeks holiday.
On top of the above ZFC still needs to be closed each Wednesday to catch up on some administration and chain prep work, plus some project work if I can as tests need constant intervention to keep them running.
****************************
So – again will work out a way to have the above nice and clear on website and email auto reply so that anyone needing low friction goodness in time for a particular event or bike build can ensure get order in before retail / inbox is paused for a week to crack on with projects or to have a wee rest with the family.
This has (as always) run a tad long so will do another update soon advising a few other pertinent bits of info on a few fronts!
And as always thank you for your support and hopefully the 1 week retail pauses per month wont cause undue drama's to your low friction needs!