Latest News on Stock Levels and New Products!
Ok I really tried, I really really tried and supplier really tried too, but I'm out of pretty much all core stock. Out of wax, almost out of most 11spd YBN chains, out of links….  I have been getting MSpeedWax in as fast as MSpeedWax can pump it too me but it has been FLYING out the door for months now – well done all you very clever peeps giving drive train friction, cleanliness and wear the focus it deserves! Literally the volume of increases low friction sales over last 6 months has been quite something, I'm keeping the pressure on MSpeedWax to keep sending me more as fast as they can, and they are doing their best, but still outgoing has outstripped incoming every month – I thought I had a huge stock safety buffer (I really did), but the last 4 months the outgoing vs incoming has finally stripped that buffer to zero, I'm out, but working as hard as I can with MSW to get more get more get more……
Next case is landing soon, and a handful more black chains, I still have a handful of gold chains left, and silver will be dispatched on its way hopefully next week (and oil slick) but I already have a pretty decent back order list for silver so if you want silver, get in a good spot in the back order list!
I am about to stock Fumpa pumps! The main Fumpa pump (nice little Aussie company) is the best mini electric pump out there. I use all the time for cx (I ride to cx at 45 psi, drop to race pressure using its dead on accurate gauge, pump back up to 45psi for trip home).
Overall even if not doing anything like the above, the Fumpa is a great little tool to have because;
The vast majority of floor pump gauges are either well out, or WAY out – and by now we should all know just how many watts the wrong tire pressure can lead too based on marginal gains / silca tire pressure calculator. I have seen a lot of my cycling buddies pump gauges out by 10 to 20psi for a given range, which is well enough to get you way off where you should be and think you are. So the fumpa is great to check you have it right (especially if race) and to blip it up to right pressure easily.
C02 canisters are wasteful.
If you run tubeless and sealant, often co2 canisters ruin your sealant.
You can even get handy carry case
I am about 2 weeks away from finishing a book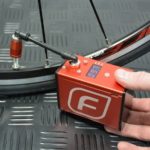 ed in test then will start on testing Silca super secret, Silca hot melt, but as you know from previous based on detail discussions with Josh Poertner I have been confident enough at this time to stock pre testing.
Silca hot melt is due shortly and will be up on website sn.
For local adelaidians ZFC sponsors many race series (and a few teams ), and with racing seasons now kicking off locally, you can find out how you are going in the Adelaide Mountain Bike Club Season champion league table as well as Port Adelaide CX winter Series on ZFC website in "Local Race Series" tab. There will be cool prizes at end of season!
*More cool news soon**
**Apologies in advance for the number of back orders that will be happening now but as soon as stock comes in I will be zooming out priority and updating**