Latest Zero Friction Cycling News – Upcoming Full Closure and More!!
Latest new 42 – Upcoming full closure & More!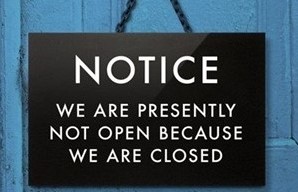 Good morning dear low friction peeps – firstly a huge thank you – the ever growing support around the world has me run off my feet!! That is much fun, alas the volumes are such now that a much needed change must be had for the monthly project catch up weeks.
To date since I started dedicated project weeks to try to keep up with data, documents / detail reviews and admin, as little ZFC grows each one has been getting a tad more tricksy. I am burning through Monday and some of Tuesday of project week finalizing the previous weeks enquiries and orders leaving me only 3.5 days to tackle a mountain of backlog – and then upon return post project week I have a full week and two weekends of enquiries and orders to try to catch up on as new enquires and orders keep coming in.
This last block especially it has proven almost impossible to catch back up despite mostly 10 to 14 hour days, + 2 to 3hrs a day on weekends, and I find it is hard to leave enquiries not answered / clearly urgently wished orders not actioned. And the big days don't help my training, which is already a bit threadbare! Going to be an interesting race season this year hahahaha.
So at the time of writing, little zfc has now grown to the point where retail + testing & chain prep exceeds the number of possible working hours in the days.
I will do a take 2 on retail manager to hand over retail side of ZFC at some point – but I am resisting as it's a big step, and ZFC was planned to be a part time hobby business, and as take one already reinforced – it can be not all that and a bag of chips to invest a lot of time & cost in training, hand over, and then have to bring it back on board again shortly after handover. I am having a rest on that before take 2.
So, plan B is invoked until take 2 on retail hand over one day.
Project week closure will move forwards 2 days to commence COB Wednesday the week before to give me two days to complete all orders and enquires and get a clean full project week.
The online store and contact form will be CLOSED for the entire 1.5 weeks, this will then give me shot at keeping up with work as it comes in upon re -opening vs huge backlog catch up which is now beyond practical capacity, and growing strongly.
All information resources will still be available, so 90% of enquiries will be able to be answered by going to docs in instructions tab / OR referring to the product manufacturers website.
This is pretty big change and I do apologize as I know in this day and age when we want / need to buy something, we expect to be able to jump online and order and have it arrive shortly after, so not being able to order goodies for 1.5 weeks will definitely be inconvenient for some – but I hope everyone can understand the change is necessary for the moment, and I will be able to action enquiries and orders better when aiming to keep up with what is coming in at the time on re -opening each month.
So – the next project week was to commence Monday 28th March, this is being brought forwards to Close of business Wednesday 23rd March – with the webstore and contact form being switched off until Sunday 3rd April, and Mr low Friction back focused on retail side on Monday 4th.
If you need a prepped chain / wax before early April, order up before COB next Wednesday. Assuming I have stock to send you…..
STOCK!!
Stock is getting very exciting. It has been near impossible to get campy chains for awhile, and most sram chains, and shimano chains. I am running out / out of some YBN lines and more may follow as supplier is out, but next big order for them due to land soon ish.
I have no idea what sales volumes are for big online stores like pushys / bike bug – but I have been averaging anywhere from 70 to 100 prepped chains per week in 2022, and that is just flat out a lot of chains to be trying to get in every week to replace stock going out, and then when campy / sram / shimano importers run out and all stores are on back order – it is tricky to secure enough stock coming in. Again ZFC vs such stores is tiny, and cashflow for small business is pretty critical, so next time stock is avail I am going to take some capital loans for first time and just order as much as they will let me vs ordering a lot, then go to order more few weeks later just to find they are out of stock again, and not re stocked until well after I run out.
I am out of Mspeedwax again and ha oh man, you have no idea how hard I try not to run out of wax! I am going to work with msw further to see if I can get this sorted going forwards. But I am actually pretty proud of how much fun this challenge is to keep up with msw stock as it means the education is obviously working!!
Did I mention that in month 1 of ZFC I did two transactions? Month 2 I did seven, and month 3 I did nine, to make 18 transactions for Quarter 1. Suffice to say, wax sales have increased rather dramatically from when ZFC started importing MSW to Australia. Well done all on saving so many drivetrains from and early death by abrasion!
Latest Cycling Tips Nerd alert podcast with Dave Rome
As always it was a huge honour to be invited back onto the Nerd alert podcast to do a brief (for us) chat to cover the updated key learnings document from the now over 300,000km of controlled testing.  If you want the verbal summary vs the 43 page, 11,000 word document, check out the latest nerd alert to help you save easy friction and wear and bust a bunch of common misconceptions;
Nerd Alert podcast: Finding the best chain lube for your needs
Quick bites;
Alrighty other fun bits!
Testing work for 2022 is already mega booked! Woohoo. Most I think will end up being public data, so yeehaa – some exciting products line up for the torture machines.
I finally had a call with Muc-Off lab. Holy batman that was an interesting call. I have I think 4 pages of follow up questions / clarifications – I will be finishing this and sending off to them for response in upcoming project week, and I will update in latest news re the call, the follow up questions (which are really something), and then when they reply, the answers. So much to be unpacked. Muc-off lubricants and their testing / marketing have been an enigma wrapped in a mystery, so this journey I think you will find is pretty fascinating
First order of Revolubes has been made, an update covering the main points of why ZFC is stocking and recommending Revolubes will be upcoming. Similar to rex, testing for Revolubes is still ongoing but should be wrapping up soon, and once wrapped, I will have theirs on the list to get to a proper detail review (rather backlogged there!). But key points of what you need to know will be on product info anyhoo when product goes live, suffice to say, if it wasn't a brilliant product, ZFC would absolutely not bother stocking and recommending.
That'll do!! I could type oh so many pages more as there seems to strangely be oh so much happening in this tiny narrow focused land of low friction – but stay tuned for next update! 😊