Latest Zero Friction Cycling News on Silca Super Secret Drip lube Test!
Done!!!  Been awhile to complete the test and detail review for THE most requested test so far – Silca Super Secret Drip lube.
Sorry for delay but yep – crazy times here at ZFC with private testing, building new house & workshop, getting existing house ready for sale, keeping up with retail side – its been a little nuts.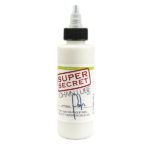 In the interim two other tests have been completed I just need to get to the detail reviews, but data is now up for one of them along with Silca data on the lubricant test page on website (Tru Tension Tungsten Race)
The silca SS drip detail review is, my apologies, probably my longest because I needed to cover not only the performance of the lubricant itself, but also address a couple of very important points with regards to;
Online magazine lubricant test reviews
The significance of initial penetration issues or lack thereof re day to day running & maintenance
Versus immersive waxing and silca SS ability to be used in-conjunction with immersive waxing to a greater degree than any other drip lube to date.
For those who may struggle with the full review, here's the fast food version.
First wax emulsion lube not to have initial penetration issues.
Record breaking low wear rates in the first 3000km of testing which includes dry contamination block.
Record low wear rate through dry contamination block 2 making it Silca SS an exceptional choice for gravel / mtb riders.
Went well but not spectacular in wet contamination blocks, and you need to be mindful of longer set time than initial launch recommendation if you are doing a long wet ride & / or live in humid climates.
Cost to run for Silca SS drip is extremely low.
This last point is one I go into a lot of depth as online magazines tend to focus a lot on the cost of a bottle which is high, and only really talk about outright claimed efficiency loss. This leads the conversation down a narrow path and invariably the comments at bottom of such articles always centers on the outrageous price for a bottle of lube to maybe save a watt of friction who are these people that pay for this stuff etc etc.
What is not taken into account, and is critically important, is factoring in usage rate and the parts wear rate from using the lubricant.
Ie – a quick way to put in context is Silca SS drip vs well regarded Rock n Roll gold. Whilst RNR gold is only circa $15 a bottle, and silca is $54.95 per bottle, RNR gold usage rate is very high, Silca SS is very low – meaning a bottle goes a very long way. Combined with the fact that RNR gold wears your drive train components at around triple the rate vs Silca SS, this means the total cost to run per 10,000km (modelled on main 5000km test block) for Silca SS is nearly half that of RNR gold, despite a bottle costing nearly 4x the amount.
So it is not paying $54.95 to save maybe a watt, it is paying $54.95 to save a heck of lot more than that in real world conditions where contamination is in play, save a comparably huge amount re drive train components parts wear rate, it is exceptionally clean so you save on drive train maintenance costs and time – and so all up we need online magazine reviews to delve a bit deeper on this front, and for more people to comment on these aspects vs the one dimensional thinking that is too common at the moment. Hopefully the exhaustive testing process, data wrap and detail review from ZFC will help.
It may seem a like a heck of lot of time and effort re testing and reviewing lubricants, but – considering the huge impact the right or wrong lubricant choice has not only on friction losses but you drive train component longevity – your lubricant choice is pretty much up there as THE MOST important component on your bike, along with tires and bike fit as the 3 most important components to ensure you have nailed to be having a most excellent time indeed every ride.
Data and link to full detail review of silca SS to be found here;
Grab a coffee and some yoyo biscuits and have a grand work break read 😊
Stay tuned, im hoping to get two more reviews out a bit more quickly, and also provide expanded cost to run modelling for gravel riding.