Latest Zero Friction Cycling News – Price Increases – Project Week – Xmas Holidays!
Latest News 36 – Price Increases (Doh), project week & Xmas, a tad behind / Quick Bites.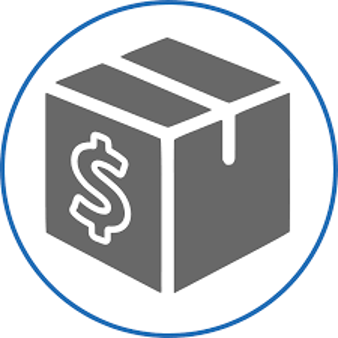 Good morning / arvo all low friction peoples!
Alas first update today is not as groovy fun as normal. After over 4 years of holding pricing on Mspeedwax and YBN, a recent very large jump in shipping costs has made it not viable to hold pricing any longer. Msw has had to go up by $5, and most YBN chains & bundle packs by $10.
Unfortunately the shippng on my 45lb cases from usa recently which has been creeping up & up, really jumped in October,  and is not looking to ever come down. When I started ZFC it was normally around $224 usd (just the shipping….), before the jump it was at just over $270usd, and then all October and November shipments have been $338 usd. Ouch.
Apologies on behalf shipping costs, importer pricing to me has been largely maintained (some increases are coming in), and I also need to set rrp that makes sense for w/sale accounts, there is no point having a price target that makes no sense for any stores stocking msw / ybn, and it is not cool to undercut ones w/sale accounts – so RRP's have had to increase after 4 years + holding pricing. I hate to have to do it, but it had to be done ☹
Project week & Xmas
Wow next week is project week again already, so make sure orders are in by mid day Friday this week (26th) to avoid a mini delay in processing as I try to hopefully make some headway on my mega test work backlog.
Also – reminder that the lead up to Xmas will be pretty frantic, and it is expected muchly that Aus post is going to struggle (all carriers will struggle). So pretty pls allow a bit more processing and transit time – there are physical limits to the amount that can be done each day by both moi and delivery drivers. Don't let you x-mas stocking be empty of low friction goodness due to running the gauntlet!
ZFC WILL BE CLOSED for 2 weeks over Xmas starting 24th, this will be my first 2 week holiday (hopefully….) since starting
So there will be a bit of back log to get to when I re-open inbox – again it shall behoove one (haven't used that word in like, ever!) to get ones low friction goodness ready for festive cycling fun BEFORE full xmas rush and then closure.
A Tad Behind…..
Previous project week was a bit of bust due to illness, and alas tis something still battling – it has been a bugger indeed. I'm getting there, sort of.
Short version to avoid overshare! – basically a combination of an l5 disc injury, medication fun = headaches + insomnia – I've been a bit of a zombie walking last few weeks, but I think starting to get there now, slowly getting a little more sleep, which is slowly returning a little energy and some neurons, but it's been a super not fun / productive last few weeks, worst I can remember for well over a decade, but hopefully I'm slowly on my way back towards being more normalish. Soon. Unfortunately hasn't helped the mega test work backlog, but will get there – apologies for delays, it has been a bit of an unexpected whack to my work rate!
Quick Bites

Will be a bit a of gap between next you tube as last vid from last film day up – apologies even I found that one boring hahahaha – ah dear only so much fun I could make 12spd chain compatibility at the end of a long day! Next series now that most of the basics covered will start to delve into the more interesting topics now going deeper into current issues globally around lubricant testing and major media lubricant reviews, as well as some of the common terrible info being pumped out by some, and will start to get into some other drivetrain hints and tips re how to ensure bearings are all groovy, go fast on budget hints and tips re bearings and much more – will see what I can cover in the film day.
Again to get ZFC information to eventually start making inroads against rather horrendous information, you tube algorithms work via view, shares, comments – engagement. One of the absolute best ways to help ZFC overall going forwards is to help drive you tube engagement – share, like, subscribe, comment – and lets save countless drivetrains from an early death by abrasion.
Reminder that Muc-Off Ludicrous AF tested very, very poorly, I am due to have discussions with muc-off late November / early December re all things muc-off, industry & zfc testing and results and try to understand what is going on. I think I do understand what is going on, but I am hoping to be proven incorrect. Until then, there is simply nothing I, nor many others, can think of that would enable the hardened metal parts of your chain to be abraded away at a prodigious rate, and yet the lubricant being low friction. Obviously if you set upon hardened steel with a frictionless cloth, nothing will happen. If you set to it with a bastard file, something happens. I prefer my lubricant choices more towards the frictionless cloth analogy vs the bastard file end of the scale. The wear rate with Ludicrous AF was EXTREMELY high.
Testing is still ongoing for Rex and Revolubes – this has been a very long period of a lot of testing of various formula's, adjusted application instructions & more. The end result is some improvements in both of these lubricants as well as improvements in the application instructions – sometimes specific to certain conditions.
I hope to get up a mini review for both in project week as well as most of the test data up, and then a detail review when possible.
Both products are under heavy consideration for ZFC to stock, Both Revolubes, Rex Domestique, and Rex Black Diamond are definitely in the strongly recommend category even before or if ZFC stocks.
Key strengths area outstanding application longevity especially for Revolubes and Rex Black diamond in on road cycling, Black diamond + race day spray is amazing for dry offroad cycling, and Revo + revo grease mix was something for wet conditions cycling (albeit that was factoring in that ride only, remember post wet rides something must be done to reset contamination, so considerations for an event vs day in day out cycling should differ).
Black diamond has set some new single application longevity records, beating even the super expensive and hard to apply absoluteBlack Graphenlube – will be some exciting reviews.
Again the contrast in results when conduction testing for such products vs the testing for Muc-Offs Ludicrous AF – it is just enormous. In two tests over and over I just see so little movement in wear rate as the testing continues, and then with M-O I have to triple check results and keep asking myself how such a fast wear rate is possible.
Never a dull moment in the land of low friction!