Latest Zero Friction Cycling News – XMas Holidays and Grax
Latest News 37 – XMas Holidays and Grax
Good morning & Welcome to the land of low friction latest news.
Just back from Project week, and as always, I managed to make a lot less progress through my work backlog than I hoped.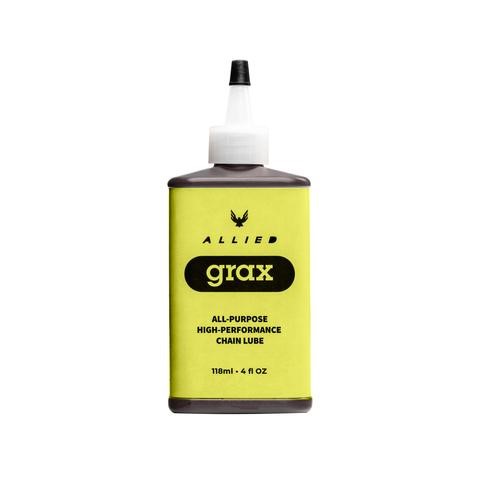 Monday was mostly taken up with finishing retail from the week before, Tuesday and Wednesday I had to first complete a lot of data work backlog (check lubricant test page for updated wear rate and cost to run modelling data for Allied Grax, Rex Domestique, Revolubes, Mspeedwax New Formula, Ludricrous AF. Tad bit of a difference between great testing products and Ludicrous AF!!!). After catching up on a bunch of data work, I ripped into Grax Detail review.
This was quite complex as I needed to cover the Allied testing white paper as part of this review. It was something that simply had to be done and done properly, not half arsed, when such a white paper covering why their testing and claims is put out, concerns re the white paper and testing results need to be addressed and explained fully so that any cyclist of any demographic who reads it will understand what the issues are and why I hold concerns.
This should make for what will hopefully be a very interesting read. Well worth your time (yes I know I am biased in such opinions re reading my epic reviews 😉).
The short version – Grax is a decent lubricant, but well short of top known lubricants (in ZFC testing. Which is the most robust testing. In my opinion). In ZFC test it demonstrated significant penetration issues, moderate dust contamination resistance, relatively poor wet contamination resistance, little ability to clear any contamination that does penetrate.
More concerning was the Testing white paper, of which – in my opinion, the testing process had a number of MAJOR flaws, the results were in some cases so far off realms of physically possible that this should have highlighted to them the test process was MAJORLY flawed. Somehow it didn't, and they went to print with some of the craziest data claims I have seen. Considering we are living through "THE MUC-OFF ERA", that is really saying something.
If you want to know more, grab a cuppa, head to lubricant test page on ZFC website, click on Allied Grax detail review, have a read that should be entertaining and you will also feel much more informed on many important things by the end. Which is a good feeling. I love learning. To always learn is to always stay young!!! Especially when the learning is lots of fun.
Thursday was spent filming the next batch of YouTube videos. The next batch should be more interesting, now that I have covered most of the basics, I got to delve into lubricant efficiency testing issues, the main problems with online publication's lubricant reviews, some bearings basics and my first viewer Q&A – so look out for these to start to be released soon. Again please forgive me for my terrible video prowess, I was very tired that day and I'm not really made for camera's! I will keep chipping away at getting better! But let's just say news anchor material I am not, however I will aim for it to be palatable enough to get groovy info without having to read a novel.
Some vids covering in depth topics will of course have some length to them (it is still me after all…) – Length has come up before (forgive me if I think that is a good thing!). My tip – I listen to a lot of very long podcasts (Tim Ferris show, Clean Technica, Timesuck and many many more) as well as long you tube channels – (Sandy Munro, Drachinfinel, The limiting Factor and again many many more). Even for youtube 99.9% of the time I am not actually watching it, I am just listening as I prep chains, attend to test machines, pack orders, vacuum, mop, watering the garden, walking the fluffy children, & many more things. Before youtube / podcasts, vacuuming was pretty boring. Now it's like yeehaa I can listen to X latest episode.
I don't think my silly face adds much re the content, so most of them for most of the time except for when I am physically demonstrating something, you should be able to just listen to most of the content and make some boring housework hopefully a lot less boring.
Friday, I had two podcast interviews to prep for and be part of. Both of these went well I think, and both delved deeper into drivetrain friction and efficiency vs just lubricants, so stay tuned I will be updating when they are released (Endurance Innovations – 2nd interview, and That Triathlon Show – one of the bigger Tri podcasts, but as this episode was all about cycling, you do not need to be a triathlete to get value from this episode).
And so there zooms by at supersonic speed another project week!!
I will be madly catching up on enquiries and orders from Saturday through to yesterday. I expect it will take me about a week to get back to current remember, I will be taking my first two week leave break over Christmas to play with mini me and the super wifey. With expected large shipping delays, get your orders for low friction goodness in as soon as you can so that you don't miss out on low friction goodies for your Christmas and New Year holidays cycling.
I will be working as hard as I can to get all orders out before the two week closure starting Christmas Eve.
As always, thanks everyone for your support. It is great to see awareness of ZFC growing and growing globally which feeds more exposure (ie Podcast / you tube interviews). It really feels like we are picking up strong momentum and really starting to make a difference re saving more and more drive trains from an early death by abrasion every year, saving racers some groovy watts on race day, and importantly saving a lot of solvent use and disposal as many of the top lubricants require little to no solvent maintenance.
Keep up the great work sharing knowledge of ZFC and recommending, you are all valued soldiers in the low friction army to help correct oh so much sponsored / terrible / miss-information pumped out by oh so many. We are getting there!! 😊
Alrighty I better crack into my exciting looking inbox. Have a great day, stay safe out there and stay low friction.