Latest Zero Friction Cycling News – ZFC Is Moving!
Latest News #12 – ZFC Move, Shipping Delays & Project Updates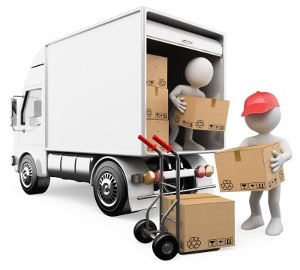 ZFC is moving!!!
It is a big job. Not only do i need to pack up the workshop, move it and stock, and set up new workshop, but as the new workshop is at the new house, we are moving house too.
I will be trying to clear inbox & orders Tues & Wed the 15th & 16th December with only minimal delays.
From Thursday 17th to Monday 28th December Zero Friction Cycling will be officially closed (although i may try to tinker with inbox here and there to lessen the mountain on my return – its also possible i may not as the move will be mega and Mr Low friction hasn't had a day off in a few years!). It will take me a few days to catch up after re-start on 28th.
I know this is not the most amazing timing for those purchasing low friction x-Mas gifts – so heres what to do if you are purchasing a gift that needs to get to someone by X-mas;
1) Place order via online store.
2) Send text to 0416 168 071 advising of web order number and that it is an xmas present.
3) I will action order as soon as i can if possible and get zoomed out. I would recommend priority shipping option…… I will advise if unable to action order in time.
4) 99% of questions re waxing are covered in wax guides & FAQ.
5) New Orders for fully optimised race chains prepped by ZFC will not be able to be commenced until 2021. Existing race chain orders will be completed and dispatched by COB tomorrow.  If you need a race chain urgently, purchase ceramic speed UFO option and send me a text with order number.
Thanks for your patience during ZFC big move to new custom workshop time + Mr Low Friction possibly spending a few days under a general anaesthetic for a rest!
But more seriously – sincere thanks to all of my customers for making 2020 a super fun year for Zero Friction Cycling. It has been your patronage that has made the independent testing model feasible, and you putting the good word out on the street that has raised ZFC profile to the level where ZFC has been noticed by some groovy organisations such as Cycling Tips and Marginal Gains.
Silca Synergetic ETA
Excellent to see enquiries coming in about this already – the importer for Silca is placing a silca order soon, so im hoping I can order from them and have in stock by late jan / early Feb. Testing TBA, project update below.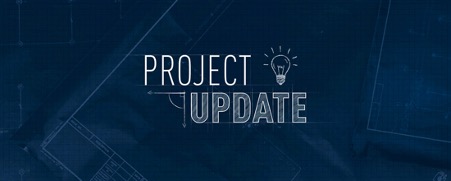 I am going to have a look at seeing if I can fit this in a little section of its own on website, in the interim I will now include Project Updates on each / most latest news updates. A lot on and going a tad slowly due to existing workshop under resourced plus upcoming move, but plans are afoot to start making inroads in 2021.
Lubricant Testing
Tru-Tension Tungsten Race – Test completed, data updated, detail review to be completed.
Silca Super Secret Drip – All completed and on website.
Mspeedwax Double Application – Test Completed, data to be updated & an addendum detail review to be completed to compliment main review. Data from this test will have cross over information for Silca Hot melt.
UFO Drip V2 – Test completed, Data almost updated, detail review to be completed.
Silca Hot Melt Wax – On test now.
Silca Synergetic – Planned to be on test next.
Absolute Black Graphene Wax – Planned to be on test after Synergetic.
Absolute Black Graphene Drip – Planned to be on test after Synergetic. May be shifted down list as lower priority overall – I have already tested, a lot, I just cant release existing data due to NDA as it was apparently a prototype and product version is even better.
Private tests – Currently have 5 private paid tests booked for 2021 which will be conducted in conjunction with the above tests on second machine. Hence the plans to have a third machine up and running to assist with existing test list. Private tests differ in that the testing is under NDA between ZFC and lubricant manufacturer. Typically if the lubricant performs extremely well, the NDA is torn up and detail review released. If test doesn't go as well as hoped, NDA remains in place, and manufacturer goes back to work on lubricant re where things didn't go as well as hoped.
There are a number of other lubricants currently flagged as on the long list – some of whom I am in discussion with the manufacturer and so may be private test vs ZFC testing on own volition out of curiosity. There are some manufacturers who have had products tested by ZFC and found to be rather terrible, and new products from those manufacturers will not be tested unless those manufacturers can convince me otherwise. In my opinion there is a high probability that if they are willing to sell one product as an astounding lubricant that eats through drivetrain, they have little compunction re selling you another product that does the same but with a different marketing angle. Its amazing how much some manufacturers can spend on marketing – possibly because product development costs were about $10, whereas other manufacturers who invested heavily in product development don't have 10 million bucks spare to throw into a flashy marketing campaign that may, in my opinion, claim many wonderous performance aspects that require an alternate reality to line up.
Its your drive train, but if I was me, I would go with a brand that has proven it has released a genuine top product. It says a lot about the manufacturer. And those whom have performed rather concerningly and not responded to any questions – I believe that says all we need to know re that manufacturers focus & culture. If that culture changes, ZFC will be here to support them.
Test Requests – I get a lot (A LOT) of them. Which is bloody brilliant, it shows to me there is great engagement from a cyclist somewhere in the world who thinks the lubricant they are using is pretty groovy, and also from bike stores around the world stocking brands X, Y, Z and wanting to know if they are stocking and recommending a great product for their customers – I really enjoy hearing from LBS doing that.
Alas as we can see each test takes months, a new drive train each time, and quite some time resources to complete detail reviews – in amongst private testing for mfg's there is only a small number of open tests I can complete each year and next year is probably pretty much almost full.
What to be done?
If you or LBS have a lubricant that you believe has a genuine shot at being a truly outstanding product;
Equip thyself with a shimano TL-CN-42 chain wear checker (catchy name I know, so close to calling my son that…). This is one of the only ones I know that I can depend on being exact accurate every time as they are last cut. 0.5 = 0.5. I have seen many of the park tool + other brands that simply vary too much from one tool to the next. Every 0.1mm accuracy really, really matters when measuring short span of chains.
If your lubricant attains a genuine 10,000km to a genuine 0.5% on the above checker or kmc digital checker – then I want to know about it.
Strava makes it easy to track component km's. Add bike if not done so already, edit bike when you put new chain on, it will automatically track km's for that component from that date installed.
Other projects!
Top Drive train maintenance document – under construction
Top lubricant / chain considerations for extreme events (Off road stage races, dirty Kanza, Leadville 100, 24hr mtb races etc etc) – Under construction
Top Friction hints and tips including mechanical, aero, tire, gearing – under construction
Expanded and improved cost to run modelling for different tier groupsets / type of riding – ie gravel – to be commenced in 2021
New and much improved single application longevity test covering a variety of conditions – has commenced with UFO Drip v2 and will continue with all upcoming lubricant tests plus need to re-test just this component of test for existing lubricants that have been tested – commenced, to be worked on in 2021 on machine 3.
How can you help?
Whilst I genuinely enjoy email chatting with my customers – the number of emails I now receive from around the world means that my morning work block is spent just replying to emails vs furthering the above projects. Many of the questions are covered in documents already loaded into instructions tab or in product information – I have much more detailed product information that pretty much any other online store. If it is a product or waxing enquiry, please read product information / waxing guides / FAQ's first – if not covered then zing me an email. Remember I don't have sales departments, admin departments, support departments – its just me. ZFC was planned to be a hobby side business…its kinda not that anymore! Which is bloody awesome – but at the moment I am having to choose between clearing my inbox or making progress on projects / getting data up for tests completed etc and there are only so many hours in each day. Even if I save an hour a day on emails where the enquiry is already covered by product information / FAQ – that's an hour I can make great headway on other documents / data.
**Email is the best way to contact me. I receive a lot of requests / enquiries via FB messenger, pages manager whatever the heck that is, Instagram PM's, whats app, texts – sometimes I work for an hour or go for a quick spin, check my phone and I have about 50 icons across the top of the screen – I just have to hit clear – its impossible. An inbox I can work my way from bottom to top and flag emails for follow up etc. Im old fashioned simple in this approach – I do struggle with social media platforms. If you have sent me a message via social media and I haven't replied, I've missed it in amongst the smart phone mayhem, send me an email if enquiry not covered by information on website.
Lastly, a huge thanks to everyone for your support and patronage in 2020 – It has been your support that has made the independent testing model viable, and your spreading the good word that has brought ZFC to the attention of great industry players like Cycling Tips and Marginal Gains.
There is still a heck of lot of work to be done to save drivetrains around the world from premature black death, but where once it felt like me with plastic paddle trying to turn the titanic, it now feels like me and great crew all around the world helping riders get onto a product that will save them lots of watts & wear and avoid products that really are pretty terrible, and it is oh so hard to know what is what with the marketing that is pumped out. So huge thanks to all for helping ZFC in mission. It's a big one, but a worthy one, and you are making a difference, and 2020 really saw a big jump on this front, im very excited about 2021!
Have a great x-mas and new year period hopefully with lots of groovy riding, stay safe it can be dangerous out there, thanks again for your support, and I look forward to the next update likely being from the new custom workshop!!!
Best regards and merry low friction
Adam Kerin