Latest Zero Friction Cycling News – ZFC IS BACK!
Latest News 38 – ZFC IS BACK!
Thank you all for your patience on low friction goodness over the xmas period as I took my first 2 week break since starting ZFC. It was a very groovy little rest to play with family, catch up with friends, do some house jobs banked up and get some riding in.
I will be cracking into inbox, spooling up test and race chain prep machines, and firing up the ultrasonics and wax pots as soon as I finish posting this update. If you ordered near xmas I should have out shortly, if you ordered recently pls allow about a week for me to get square – ish with inbox.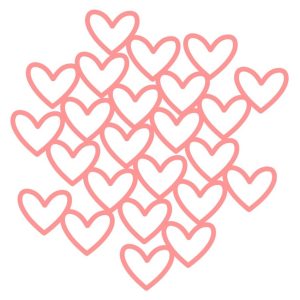 Heartfelt Thanks for 2021
2021 was a great year for ZFC from all key aspects including retail growth, paid testing, and media invites which help me try to get more better information out there to save many watts and drivetrains around the world.
Again I cannot think of another area in cycling that has so much voodoo and miss information pumped out about it, and if you saw my you tube video covering lubricant efficiency testing – marketing and manufacturer claims in general make it extremely difficult for consumers to know what product is likely to save or eat their drivetrain.
The retail side of ZFC really supports all the testing and information work, enabling zfc to be fiercely independent, and not needing to have information behind paywalls or having sponsored content.
When I started ZFC, I did 2 transactions in month one. Month two saw 7 transactions. Month 3 I had 9 transactions. As it happens when you just start a new business with no advertising, no one knows you exist or why they should buy something from you.
Last year came in with just under 3000 pre prepped chains and similar re number of bags of wax. I had the honor of being interviewed on 4 different podcasts / you tube channels, ZFC you tube launched, and expanded from 1 machine to 4 machines (3 test , 1 dedicated to race chain prep). I had just under 200 customer OEM chains prepped for free to save throwing away a perfectly good chain.  Currently I need to pre-prep just over 8 chains per day every day of the week keep up with outgoing volumes. I need 15 to 20kg of chains a week every week of new stock coming in to not run out of chains, which is a tricky challenge! For almost the entirety of last year I had mspeedwax on an open chequebook re just keep sending me as much as you can as often as you can. Early December I still was down to 1 single bag left in stock before the next case landed.
So a huge thanks to you all for your support, it has made a special and I believe (caution – I am biased here!) important little business possible, and I look forward to seeing what can be achieved on the information and learning front in 2022.
But to all of ZFC's new customers and long standing return customers – thank you for supporting this little endeavor, I will be working hard in 2022 to build & improve again upon the great year of 2021.
Lastly – to all those who have been happy with ZFC in 2021 and took the time to provide feedback – that has been very heart warming indeed! I haven't replied to all the lovely feedbacks due to always being a tad bit behind on core work, but I read them all and it is something that always lifts the day, and is something that really helps bring in other cyclists to the land of low friction and low wear. Google reviews was introduced only last year, and already sitting at 94 reviews, 93 of them are 5 star reviews, one is 4 star – so that couldn't have gone too much better to date!
Again I will be working hard in 2022 to try to get all 5 star this year if I can – and so customers patience with delays for project weeks and leave weeks really has been greatly appreciated.
I truly hope that 2022 is the best year yet for you all, lets us all try to stay upright first and foremost (man did I have many cycling friends break something last year, it is dangerous out there!). I am now at over 12 months since my last broken bone, and will be seeing how many more months I can add to that total….
If you are wondering how is stock looking for 2022 – me too. Pre going on xmas break I had been able to shore up stocks of wax and ybn, shimano and sram chain stock is near impossible. I have some on some lines, I was not able to order any more during December so they wont last long once I start processing in a mini, I will be trying to order more today but 99.999% I will still be on an unknown eta back order.
It sure does help if you are running great products to make your drivetrains last and last, especially top tier drive train components. Following industry info, it does not look like the supply chain is going to resolve in the near future.
Right – enough rambling again from me, in summary just a mega thank you to everyone for a brilliant 2021, and I am very excited for 2022!
K time to fire up all the toys 😊